Case studies
Review here some case studies of special KAUP attachments used by our customers and learn something about individual customer requirements and the creative solutions of the KAUP development department.
Not to forget: Some technical features and pictures of the solutions complete the particular story.
So, discover another, a new side of KAUP attachments and see them in action. Maybe you spot a solution for your special requirement. If not, together we can find the right attachment for your demand.
Please contact us - you can find your right sales person in the contact section.
Faust Brewery
Beverage logistics without KAUP multiple pallet handlers? That's been unthinkable for decades. Also for the Faust brewery and therefore uses two multiple pallet handlers from the large KAUP product portfolio.
Unterluggauer Holzbau GmbH
Unterluggauer Holzbau GmbH chose an integrated fork positioner T160BIZA from KAUP in order to be able to operate its internal logistics with wood in a wide variety of designs.
Austral Bricks
This attachment is able to pick up and transport four brick packs in parallel: the integrated multiple Fork Positioner 10T160IPZ-4/BOM/T180P.
RheinfelsQuellen
The six-pallet handler 10T429-4-6 performs its main task 24/7: unloading incoming trucks and loading them with new beverage pallets.
Sawmill Pfoser
Wood packages in the move: an integrated tipping carriage from KAUP supports intralogistics in Upper Austria.
Otto Graf GmbH
A special fork positioner is used for transporting tanks for rainwater harvesting within the company.
voestalpine
A leading technology and industrial goods group uses a special KAUP Rotating Clamp.
Badische Drahtwerke
Discover a specifically designed Coil Clamp based on the proven KAUP Fork Clamp.
Brockhues GmbH & Co. KG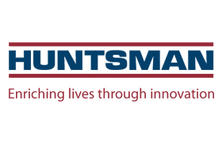 A special recovery unit for damaged Bigbags based on the KAUP pallet turnover clamp type 2T451W.
Beacon Packaging
Beacon Packaging Ltd. uses a KAUP Pallet Turnover Clamp T451W for internal transportation of corrugated cardboard.
bAKA
KAUP rotators used in the production of well-known customers as part of mobile assembly units by bAKA.
Modern Enerji
Modern Enerji relies in its modern power plant complex in Corlu on aKAUP Rotating Fork Positioner.
Kubota
Three in one: quick coupler system, tyre tilting clamp and fork positioner for an increased efficiency.
Elgiganten
This combination of attachments make it possible: the handling of palletized and non-palletized goods without device change.
BLG Logistics
More than 150 KAUP Fork Positioner in action in the automotive industry.